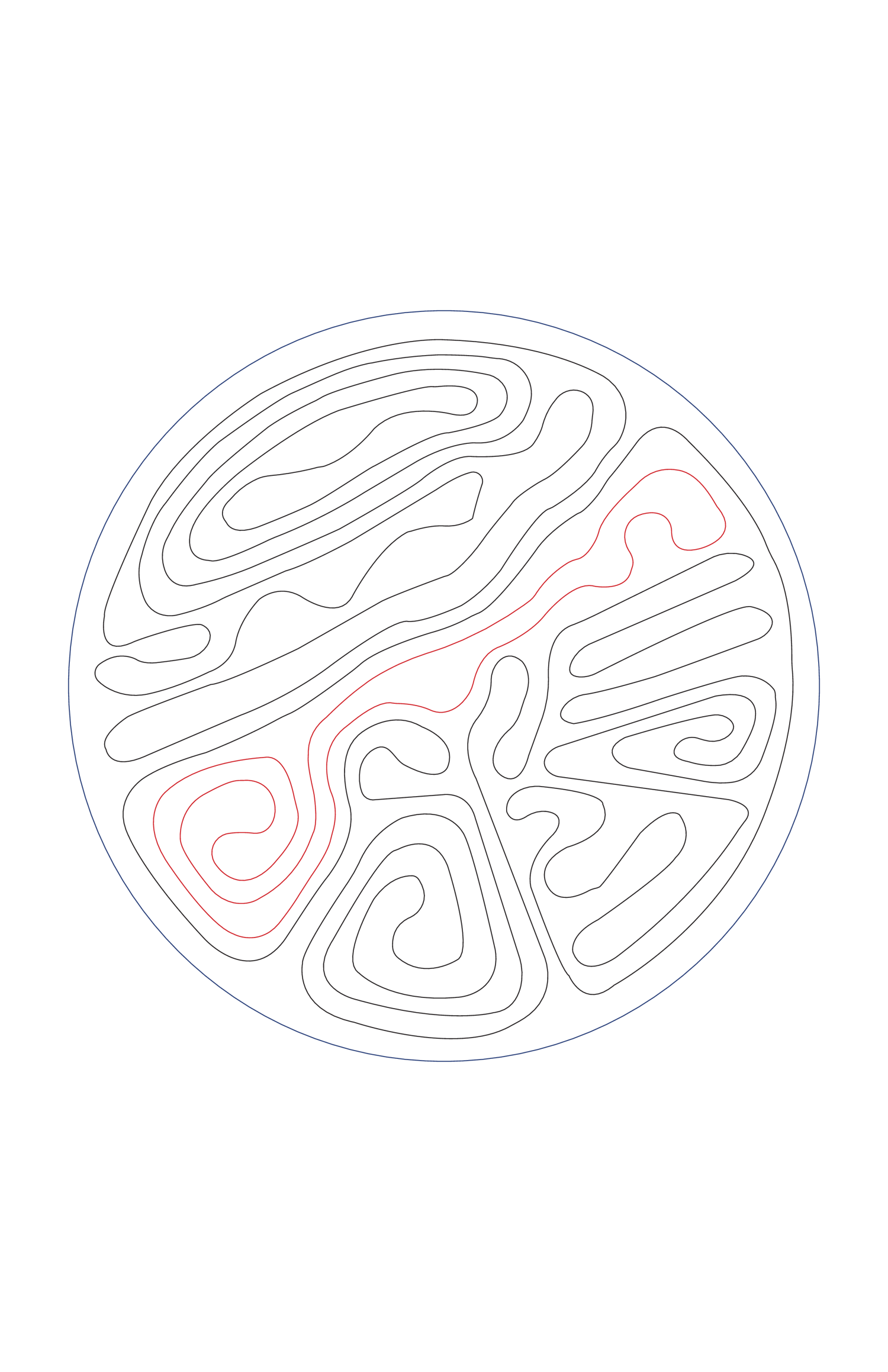 YO NO PUEDO DEJAR DE PREGUNTARME - Digital ready-to-print files
On Sale
Pay what you want:
(minimum $20.00)
YO NO PUEDO DEJAR DE PREGUNTARME - By Allis Fiction:

"¿Cómo es que llegamos hasta este momento, en el cual avanzamos juntos sobre de palabras que forman distintas composiciones? ¿Qué nos trajo aquí? ¿La curiosidad, el miedo? ¿La frase previa? "


"YO NO PUEDO DEJAR DE PREGUNTARME" is comprised of one infinite paragraph written in spanish following a pattern that resembles a planet, cookie or circling symbol. Intended to be held physically in order to read it.

It is handwritten following a custom-made layout and then scanned to be distributed and printed worldwide.

This purchase includes the following high-res digital copies.

2 (two) Ready-to-Print files (fits 14x14 inch frame on pdf and png formats)1 (one) Ready-to-Print Layout in 11x17 inches for you to write your own texts
1 (one) Transcription of the full text

Click here to view image in detail

Print it and frame it yourself!